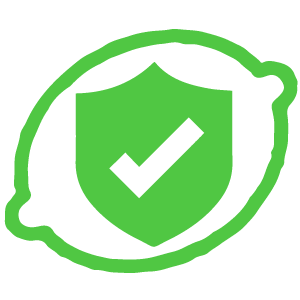 Customer confidence in your website
Get Encryption at the lowest cost.
Warranty from $10,000.
Increase Google Rankings!
Starting At Only
SSL Certificates Available
Comodo / RapidSSL
InstantSSL (OV)
$

43.05/ Year

Secure organization validated encryption from a trusted name

Full business validated certificate

Most trusted 2048-bit SSL Certificate

Trusted by all major Browsers

99.3% Browser Ubiquity

Unlimited Re-Issuance Policy

FREE Corner-of-Trust Trustmark

$50,000 Relying Party Warranty

Up to 256-bit encryption

Support by e-mail and web

Unlimited server licenses
Comodo Positive SSL (DV)
$

8.92/ Year

A basic DV certificate for quick and easy security

Domain validated, 2048 bit Industry Standard SSL Certificate

Immediate "No Hassle" SSL certificate issuance 24/7

Unlimited server licenses

Automated validation – no paperwork

FREE site seal

Risk free 30 day refund policy

Unlimited Re-issuance Policy

Trusted by all popular browsers with 99.3% Ubiquity

$50,000 Relying Party Warranty
Wildcard Certificate
$

146.80/ Year

Quickly and economically secure one domain and unlimited subdomains

Unlimited subdomains on the same Domain Name

(Example: Secures "*.yourdomain.com", such as store.yourdomain.com, and all other subdomains on your website.)

Issued Immediately***

Domain Validation

Encryption Strength Up to 256-bit

99% Browser Compatibility

RapidSSL Site Seal Included

Unlimited Server License – Install on any number of physical or virtual servers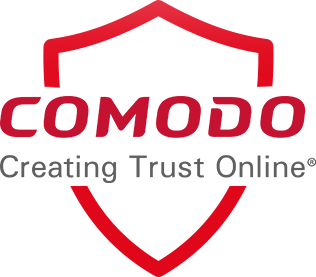 Comodo SSL Certificates
As the largest CA in the world, Comodo offers a wide selection of products, each one having specific validation levels, warranties and additional features. Find the perfect security solution for your company or organisation with Comodo – "Creating Trust Online".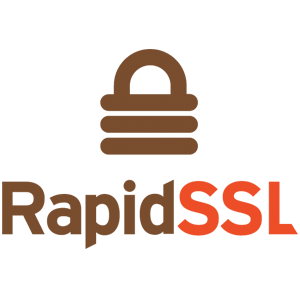 RapidSSL Certificates
RapidSSL is a well-respected CA that putting its focus on speed. It's lightning-fast and fully automated issuance process means you can purchase SSL and have it issued within minutes.
What is SSL?
SSL, which stands for Secure Sockets Layer, is a cyber-security protocol that digitally encrypts information sent from a browser to a server. SSL certificates are used to protect sensitive information like credit card numbers, usernames, passwords, email addresses, and more. A website with an SSL certificate is identified using a number of trust indicators, like "https" and the padlock icon in the browser bar, a site seal from a reputable Certificate Authority (CA), and a green bar that wraps around the URL on more premium certificates.
What is the SSL certificate warranty?
An SSL certificate warranty covers any damages that you may incur as a result of a data breach or hack that was caused due to a flaw in the certificate. The warranties range in value, which means that the higher value certificates come with more extensive warranties.
What is a Domain Validated (DV) SSL Certificate?
A Domain Validated (DV) SSL certificate is a quick and easy way to secure a domain, as the Certificate Authority (CA) issuing the certificate only requires verification that the recipient actually owns the domain they wish to cover. This verification process can typically be completed in a matter of minutes. However, these certificates offer little in the way of SSL recognition, so they are recommended for websites where visitor trust is not of high importance and information like usernames, passwords, or credit card information is not required.
How many domains can I secure with a Multi-Domain SSL Certificate?
This largely depends on the type of Multi-Domain SSL certificate that you purchase. Comodo Multi-Domain certificates can cover up to 250 additional domains. depending on the certificate.
What is an Extended Validation (EV) SSL Certificate?
EV stands for Extended Validation and is the most premium type of SSL certificate available. These certificates are identified on websites mainly by the green address bar, the most universally recognized symbol of trust on the web. EV certificates are becoming more and more commonplace in the industry, especially amongst ecommerce sites, as they are used by some of the most trusted sites in the world like Bank of America, Twitter, Paypal, and more. These certificates require that a company complete a thorough vetting process before being issued.
What is a Wildcard SSL certificate?
Wildcard SSL certificates can cover one main domain name (www.domain.com) and an unlimited amount of subdomains (mail.domain.com, login.domain.com, test.domain.com, etc.).